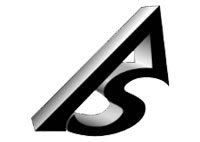 Astro Shapes, LLC
Astro Shapes, LLC is the recognized industry leader within the building and construction markets. Astro serves in the manufacture of residential grade extrusions for replacement windows, sunrooms, solariums, and RV's. Astro Shapes also provides high quality aluminum extrusions for commercial, heavy commercial, and architectural grade products.
What sets Astro apart from the competition are their life-long customers dating back to their first day of business in 1971. An outstanding record for high quality parts, lead time solution programs to meet specific customer needs, and a solid on-time delivery track record adds value to Astro's consistent legacy of high quality service.
Computerized extrusion presses from 1,000 to 2,500 tons

Billet diameters: 6, 7, and 8 inches

Alloys: 6063, 6005A and 6000 series equivalents with tempers in T4, T5, T6, T61, and T52.
State-of-the-art 25ft vertical Ransburg Wet Electrostatic paint line utilizing acrylic-based, high performance Kynar paint fnishes.

Long lasting thermal barrier designs

State-of-the-art handling, packaging & shipping logistics
Astro Shapes, LLC
65 Main Street
Struthers, Ohio 44471
USA
Phone: (330) 755-1414
Fax: (330) 755-2233
Email: sales@astroshapes.com