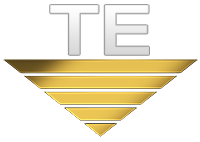 Tower Extrusions, LTD.
TOWER EXTRUSIONS, LTD. – Tower Extrusions, Ltd. manufactures more than 10,000 different solid and hollow extruded shapes and parts for customers in the Architectural, Transportation, Distribution and Commercial Products industries. It offers aluminum extrusions up to 14.5″ (36.8cm) circle size, 2-step color anodizing in lengths up to 38.5′ (11.7m) and a full complement of fabrication services that include polishing, cut-to-length, de-burring, drilling, milling and punching.
The company operates five extrusion presses ranging in size from 1,500 to 4,400 ton (1,361 to 3,992 metric ton), providing 6″, 8″, 10″ and 12″ (15.2cm, 20.3cm, 25.4cm and 30.5cm) extrusions. It is supported with in-house billet casting to assure a constant source of raw materials, a design department, and full metallurgical and testing capabilities.
Re-melt furnace

2-1,550, 2,200, 2,750, 4,400 ton presses

Fabrication and anodizing lengths up to 38′
Tower Extrusions, LTD.
1003 Highway 79
P.O. Box 218
Olney TX 76374-0218
USA
Phone: (940) 564-5681
Fax: (940) 564-5033
Email: sales@towerextrusion.com