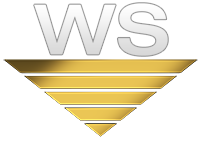 Waukegan Steel, LLC
WAUKEGAN STEEL, LLC – Waukegan Steel LLC (WSLLC) a subsidiary of National Material L.P. is a structural steel, miscellaneous and architectural metals fabricator, as well as, a steel job shop and warehouse. We were founded in 1929 and have been an integral part of the northeastern Illinois construction industry. Our capabilities in the industry are wide and varied ranging from multi-million dollar commercial projects to simple projects like railings or beams for a single family home.
WSLLC is located in Waukegan, Illinois and operates an 85,000 square foot production facility and capacity for more than 30 employees. Capabilities include fabricating structural steel, trusses, plate girders, stairs, railing, column covers, canopies, stainless steel and aluminum platforms, hoppers and many other steel related products. Erection services are provided, through subcontractors.
The philosophy of WSLLC is to provide our customers with a very high quality product, teamwork to complete the project and timely scheduling in estimating, production and field supervision. WSLLC meets AISC certification for: Standard for Steel Building Structures, Simple Steel Bridges/Fracture Critical Endorsement.
WSLLC mission is to service our customer needs and provide them with value from our product and services while being competitive in satisfying their requirements.
Structural steel fabrication:
Fabricate beams, tubes, angles, trusses, plate girders, canopies, stainless steel and aluminum platforms and hoppers.
Miscellaneous and architectural steel fabrication:
Stairs, railings, leveling plate and anchor bolts, lintels.